Investing in massage is an investment in your health. It is important to take care of your body, mind and spirit. April's Healing Hands Massage can help you do that and so much more.
*Click on the name of a service to find out more about it*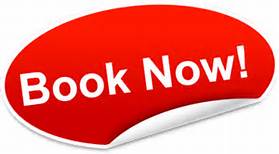 **Payments accepted are cash, check, Visa, Mastercard, American Express and Discover cards.**
---
A relaxing and invigorating full body massage that combines various modalities and neuromuscular techniques. It enhances the nerves, muscles, circulation, as well as stimulates the skin. It reduces stress, both emotional and physical, and is suggested in a regular program for stress management.
Deep Tissue - Therapeutic Massage
A specific problem area massage that targets the chronic patterns of tension in the body at the deeper tissue structures of the muscle and fascia, also called connective tissue.
Deep tissue massage uses many of the same movements and techniques as Swedish Massage, with more intense pressure. It is also more focused and works to release chronic muscle tension or knots (also known as adhesions).
This nurturing full body massage is designed with the comfort of the expectant mother in mind. This treatment is offered during the second and third trimesters. Special bolstering is used to facilitate a comfortable and safe session.
Cranio-Sacral is a different type of massage. This massage involves me placing my hands with very light pressure to listen to your body's rhythms. Your body responds to this very sensitive touch and leaves you feeling more inner peace and a sense of relief, relaxation.
Cranio-sacral massage is suitable for everyone from newborns to elderly. Mothers and babies often come from problems associated with difficult or traumatic births. Letting go of this tension that is held in the body enhances both individulas and brings a sense of calmness.
Manual Lymphatic Drainage is a gentle and rhythmic technique. It is a very light massage that is very effective in waking up the lymphatic system to help create pathways for the lymph fluid to flow and be removed through the body naturally.
People who can benefit from lymphatic and cranio-sacral massage are people who have: frequent colds, sluggish immune systems, Fibromyalgia, Chronic fatigue syndrome, constipation, scars, wounds, allergies Sinusitis, Diabetes, Arthritis and Pregnancy related swelling.
Sports Massage is a specific and more focused form of massage that is typically used before, during, and after athletic events.
The purpose of this massage is to prepare the athlete for peak performance, to drain away fatigue, to relieve swelling, to reduce muscle tension and to promote flexibility and prevent injuries. This massage relieves the stress and tension which builds up in the body's soft tissues during physical activity.
PRE-EVENT:
This specific treatment is offered before an event. The goal of this treatment is to increase the circulation, flexibility and mental clarity of the athlete.
30 minutes ............................................................. $30.00
POST-EVENT:
A massage after a major event geared to aid the athlete in body recovery. This is achieved by reducing post-exercise soreness, re-establishing full range of motion and enhancing the blood flow to tight muscles.
30 minutes ............................................................. $30.00
This massage reduces stress, tension, anxiety and depression. Reduces headaches, back aches and neck tension. Improves breathing and enhances energy and quality of life. This massage can be done fully clothed in an office setting.
This massage is unique and there are several options for time.
5, 15, up to 30 minutes .................................. $1/per minute(s)
Myofascial Release uses specific techniques to stretch and repair the connective issue between your muscles (fascia). It helps your body heal properly from injuries and can restore range of motion.